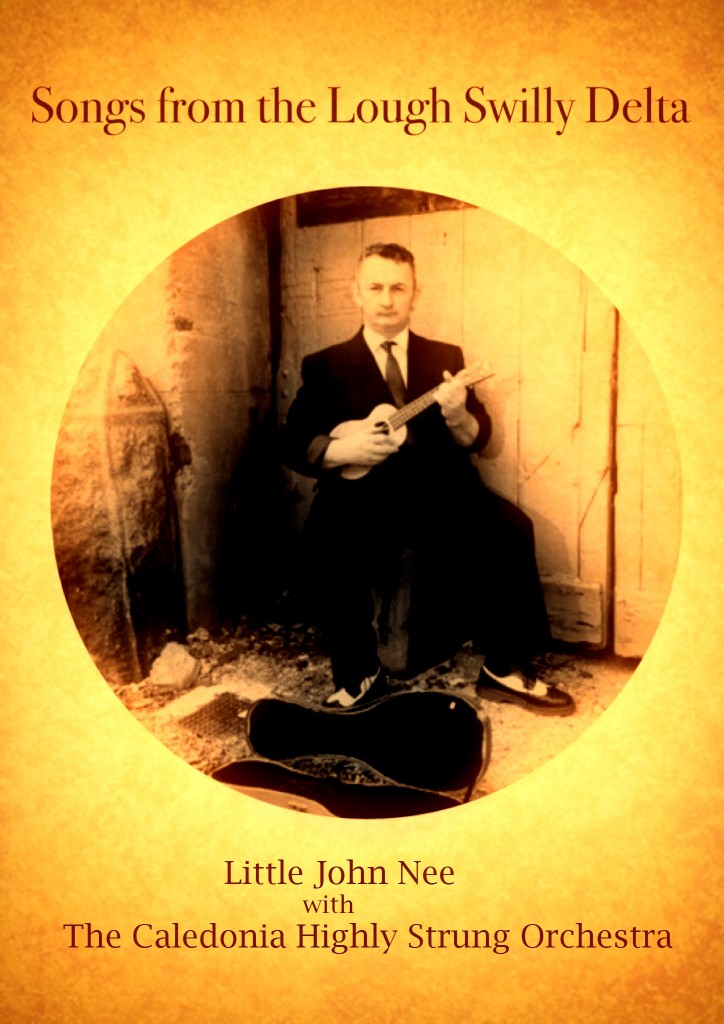 I do procrastinate but it's usually about things I don't want to do. I've wanted to make an L.P. (Long-playing record) since I bought Jimi Hendrix's Axis/Bold as Love with my Christmas money aged thirteen; I was already playing in garage bands. Since then I've written many plays, and many songs. Like most independent theatre makers I've created shows when it seemed impossible, yet up until now I never attempted the L.P. For the next few weeks I'll be working to make it a reality.
"Songs from the Lough Swilly Delta" with The Caledonia Highly Strung Orchestra is a selection of songs that featured in my theatre shows down through the years. I can't emphasize enough how much I consider it my great good fortune to be working with this band and we have plenty more planned in the area of live performance and creating new work. The creative contribution of Fionn Robinson, Orlaith Gilcreest and Jeremy Howard in the musical arrangements of the songs and their playing of some very tasty solos adds a whole new dimension to the songs that I find exciting.
Over the next few weeks I'll be talking a bit about the songs and the shows that they come from "The Church of Chill" "The Derry Boat" "The Mental" "Sparkplug" and more.
I am asking you to participate in what is very creative time for me by buying an advance copy of the L.P. or one of the very special limited edition packages, I am asking you to invest in the creation of something original, the positive effects of which will no doubt be far reaching.
To buy an advance copy (don't panic its available on CD and MP3 – I'll even make you a cassette tape if you prefer)  and for further information please follow this link http://fundit.ie/project/songs-from-the-lough-swilly-delta