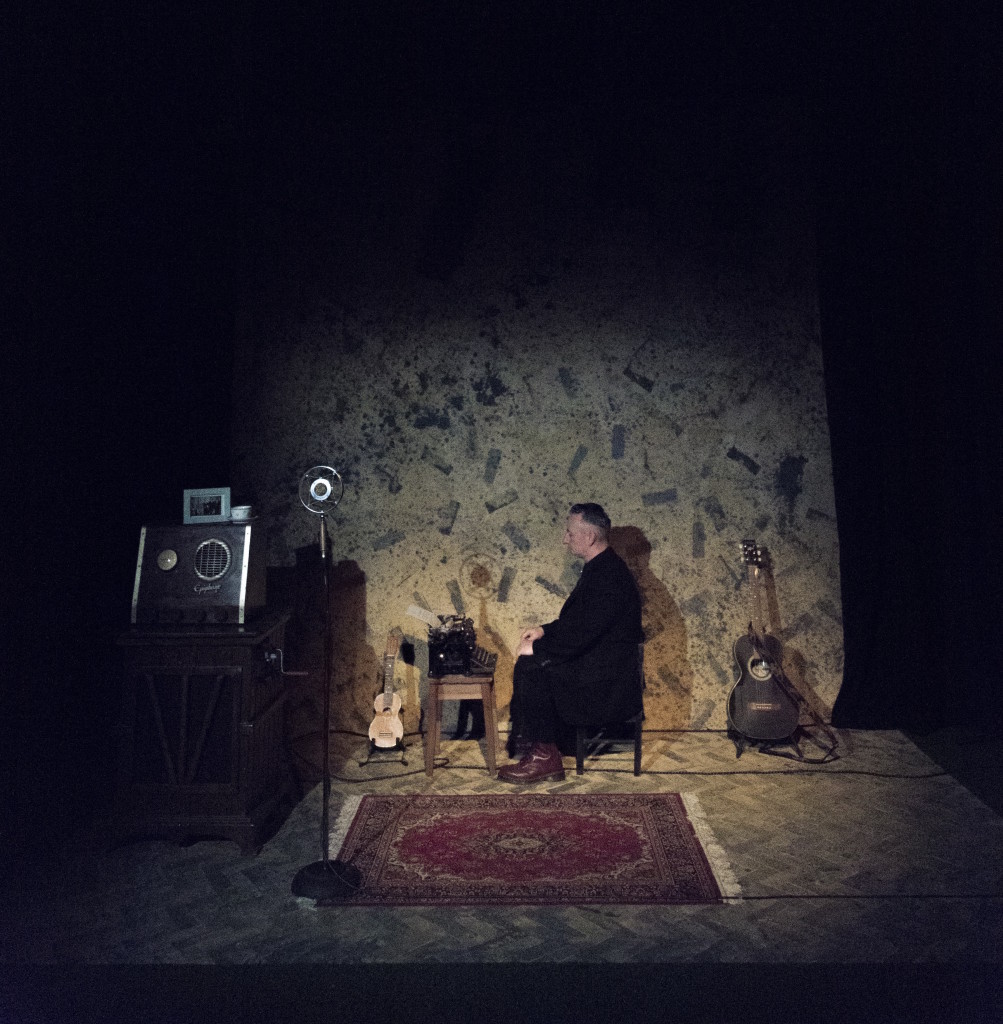 "Ribbons" is the latest collaboration between Little John Nee and Laura Sheeran. A lyrical autobiographical story interwoven with a powerful score and delicious songs inspired by Little John's "Memoir" series. These two maverick artists create their best work to date;  a show about time, mortality, moments of profound beauty and sublime experience.
MUSIC AND SONGS: Little John Nee.
LOOPS, SAMPLES, LIVE ACCOMPANIMENT AND RECORDED VOCALS ON "GORBALS" AND "SAW THE NEWS": Laura Sheeran
PIANO ON "GORBALS": Philip Lindey
SOUND DESIGN, RECORDING AND ENGINEERING: Laura Sheeran and Little John Nee.
SET DESIGN: Dolores Lyne.
SOUND AND LIGHTING TECHNICIAN: Anthony Oldham.
PRODUCTION ASSISTANT: Amy Bradshaw.
RADIO & CABINET: Gavin Morgan.